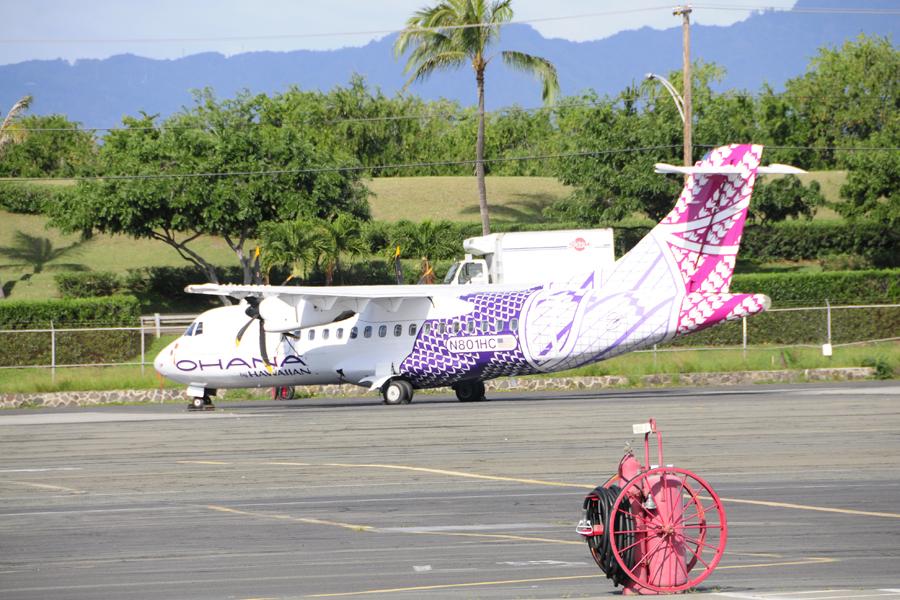 The airline will offer four daily flights between Kapalua and Honolulu International Airport and two daily flights between Kapalua and Kahului Airport in Maui. Tickets are on sale now for flights starting Jan. 18.
"We are delighted to grow our Neighbor Island network by restarting service to Kapalua Airport," Peter Ingram, the airline's executive vice president and chief commercial officer, said in a statement. "Our Kapalua flights will complement our service at Kahului Airport and make it more convenient for our kamaaina and visitors to travel between Oahu and West Maui."
Hawaiian Airlines built Kapalua Airport and operated flights there between March 1987 and April 1993 before selling the airstrip and terminal to the state.
The new service will be operated by Ohana for Hawaiian Airlines and utilize 48-seat ATR-42 turboprop aircraft featuring livery designed by Hilo-based artist Sig Zane and his son Kuhao.
Hawaiian Airlines also announced Thursday its traffic statistics for October with all operations besting the same month a year ago.
The number of passengers transported last month was 932,235, up 2.6 percent from 908,346 in October 2015 and a 5.5 percent jump from 883,315 in September. Through October, the airline had flown 9.3 million passengers this year, up from 8.9 million through the first 10 months of 2015.
The percentage of seats filled in October was 88.3 percent, up 3.2 percentage points from the same month last year. So far this year, 84.1 percent of seats have been filled, up 2.5 percentage points from last year.
Source: Pacific Business News